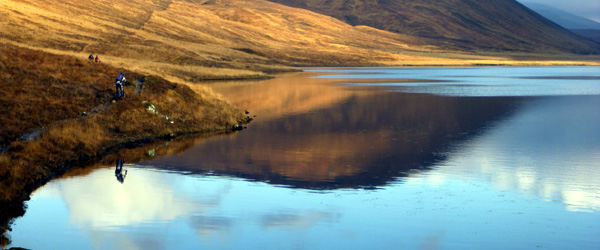 Mountain Bike Guided Rides
There are miles of mountain bike trails to enjoy within easy reach of Fort William. The trick is knowing which are good and which are bog trots!
The Witches Trails in Leanachan Forest or great but the best riding here is out in the wilderness. Put the mountain back into the biking!
Enjoy the best of west coast biking without the strain of choosing the trail, finding the way or organising transport. We'll guarantee great riding, all day routes that take you right into the heart of the hills with the confidence of having a guide to find the way and fix any problems with your bike.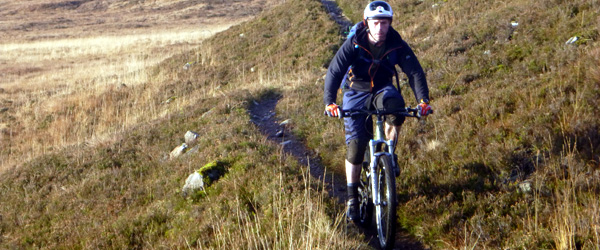 Skills coaching is very often incorporated into the rides as the opportunity arises. If you've been riding for a while, discovering what you've been doing and learning how to do it better will really help your riding. These are tough, long and demanding routes that will test the very best riders and reward them with an experience they will never forget. Biking back home just won't be the same again!
The wild west has the most amazing hidden gems. A short drive from Fort William takes us to a choice of trails but the one not to miss is the Loch Morar Trail. This takes us so far away from anywhere on brilliant, technical singletrack, we have to take a boat to get back to civilisation!
Then there's the Wee Devil which starts by climbing up Glen Coe and over the Devil's Staircase. The descent to Blackwater Dam is brilliant, technical natural riding. From the Dam to Kinlochleven there's a choice of trails, the best of which, the Cieran Trail, was voted one of the UK's best mountain bike trails 2011 by MBR magazine.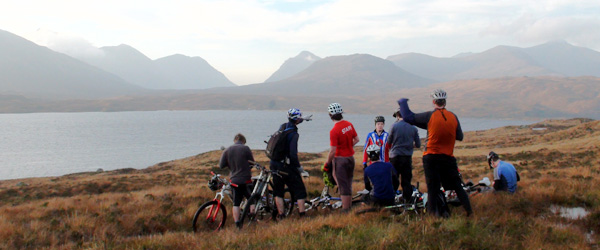 For groups of two or more people we will guide the way on the best route for you, coach your skills and get you biking the trails you dream of riding. Group sizes are restricted to a maximum of five per guide.
The price is £90 per person per day but for three or more people it is £250 per day total. You need to provide your bike but we will provide tools and spares.
To make a booking please Contact Us to secure some dates then complete a Booking Form.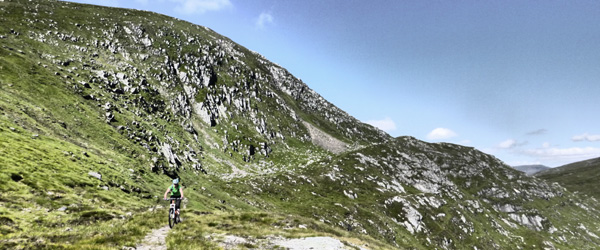 Download the printer friendly Mountain Biking kit list.
Please read the Course Information.
Go back to Mountain Bike Courses.